In anticipation of forthcoming reviews, here are a couple of forthcoming albums that have me more excited than Charlie Sheen when faced with a pound of coke and 6 hookers off whom to snort it…
Beardfish - Mammoth (due March 30th, 2011)
I'm hugely looking forward to this album. Beardfish are tragically underrated! In the meantime check out their previous works especially 'Sleeping in Traffic, Part Two' with it's sprawling 35-minute title track which happens to be the average IQ of a footballer.
Protest the Hero - Scurrilous (due March 22nd, 2011)
These lads are nuttier than an almond loaf and I'm very much looking forward to hearing what their electric fingers come out with next. Their first album 'Kezia' is dynamite, it will blow your weak human ears off!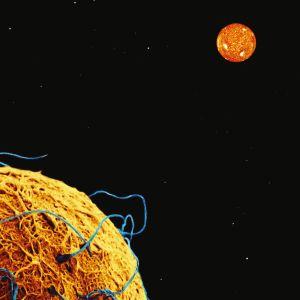 Phideaux - Snowtorch (due March 20th, 2011)
Ladies and gentlemen! I have just this instant discovered that after repeated changes of plans, Phideux have announced their new album will be out in just weeks! GAH! If you haven't heard 'Number Seven' or 'Doomsday Afternoon' remedy that NOW! This sounds like a joke but the main guy in Phideaux, Phideaux Xavier actually directed episodes of that shocking show 'Passions'. HA! Luckily his music is infinitely times better than that show (plus one).